Moving To or From a 3 Storey 'Upside Down' House?
So you've all heard about the 'upside down' houses... No? Well, for those who haven't, basically it's a house on 3 storeys, usually with a garage on the ground floor and a kitchen, dining room and W.C. The next level usually contains a lounge and a bedroom and the top level more bedrooms and a bathroom.
Now, if you are moving into one of these houses then we need to tell you something very important!...
You're large items won't fit upstairs! Nope! Not a chance. Only if you take away the newel post and the spindles, or remove a window, or dismantle the furniture! (And even then, we've dismantled furniture and it still won't go up!)
I've decided to write this article because we've had so many customers who we've had to leave their furniture (mainly 3 seater settees and bigger) in their garage or downstairs room. The stairs are so tight with newel posts going up and coming down from the ceilings that there just isn't enough space to manoeuvre. We've even had customers insist that their furniture got up there OK and when we've told them that it won't and they've decided to have a go for themselves they've got the furniture jammed, damaged it and put massive holes in the walls where the furniture has rammed into the plaster!
Take it from us, we've tried it, they just don't fit! We thought we ought to warn you in case you are moving into one of these properties. If you have a big 3 seater settee then sell it! Buy a 2 seater or one of those corner suites that separates into 3 smaller pieces or even the 3 seated recliners that dismantle into 3 individual seats but anything other than a standard 3 seater because it just isn't going up!
Take a look at some pictures below we took on a recent removal service so you can see the sort of spaces you are working with...
The 3 Storey 'Upside Down' House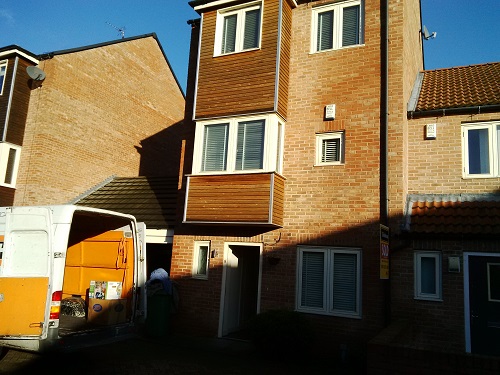 Ground Floor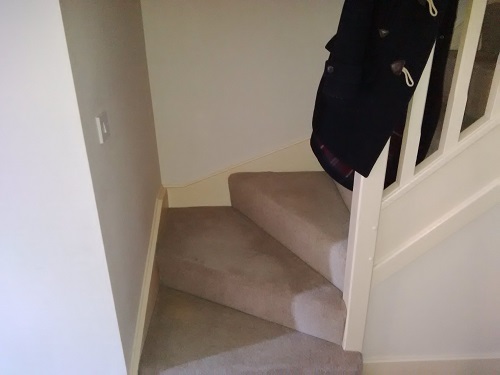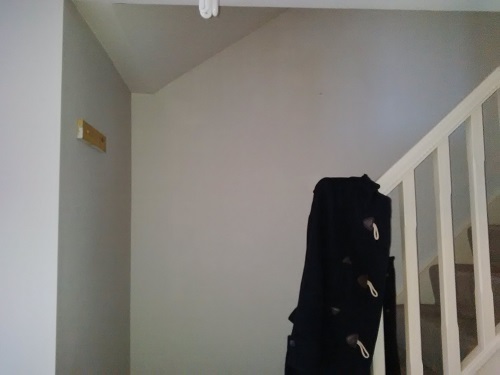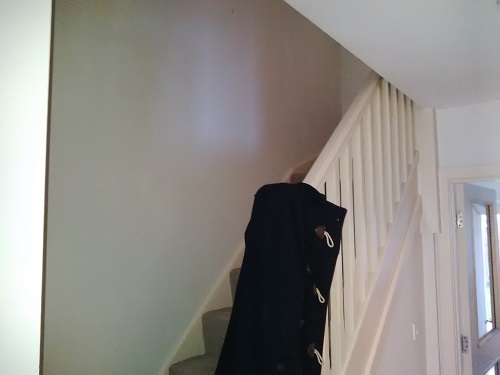 1st Floor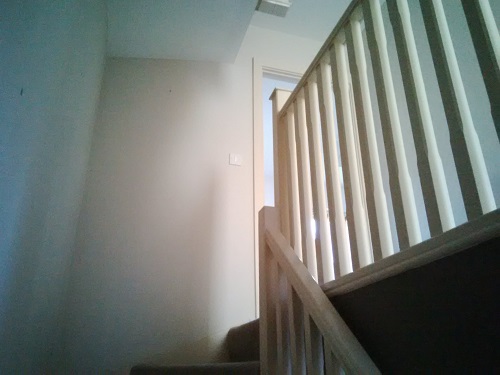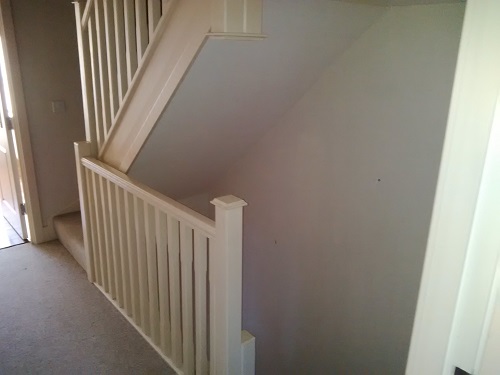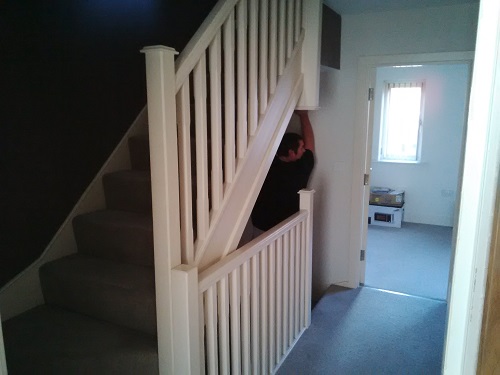 Summary
So as you can see from the pictures above, very tight spaces to work with and not much hope of getting big furniture upstairs. So, you have 4 options:
1. Dismantle Furniture (not always an option with sofa's)
2. Remove the newel posts and spindles (either do this yourself or if you don't feel confident then hire a joiner)
3. Remove window (will need a window fitter, plus appropriate tackle in place to hoist furniture in and out of window)
4. Sell big furniture and buy smaller furniture!