Our Vans
In order to compete in the Man and Van world it's a must to have a reliable van and they don't get much more reliable than our trusty Ford Transit Luton Box Van and Mercedes Sprinter. Our vans are fully insured and fitted with carpets in the back to give your belongings that extra bit of protection whilst in transit.
Our Luton van comes with a 500KG 'Slim Jim' Tail lift and a bulk head over the cabin for extra storage.
Although it may not look it from the pictures, you would be amazed at how much furniture we can fit in our vans. It's all about proper packing and being able to stack the van well to which we are faultless.
If you are moving over long distance you will find that it saves you loads of money to have both of our vans moving you rather than hiring a large truck from the bigger removal firms.
LWB Ford Transit Luton Van Dimensions
Total Length - 6.5 Metres (21.3ft)
Total Height - 3.3 Metres (10.8ft)
Total Width - 2.7 Metres (8.8ft)
Load Length - 4.2 Metres (13.7ft)
Load Width - 2 Metres (6.5ft)
Interior Height - 2.2 Metres (7.2ft)
Load Volume - 18.5 Metre Cubed (60.7 Cubic Feet)
Load Area - 9.2 Metre Squared (30.2 Cubic Feet)
Weight - 3.5 Tonne (Payload of 1529KG)
Extra capacity is also available in bulk head over cabin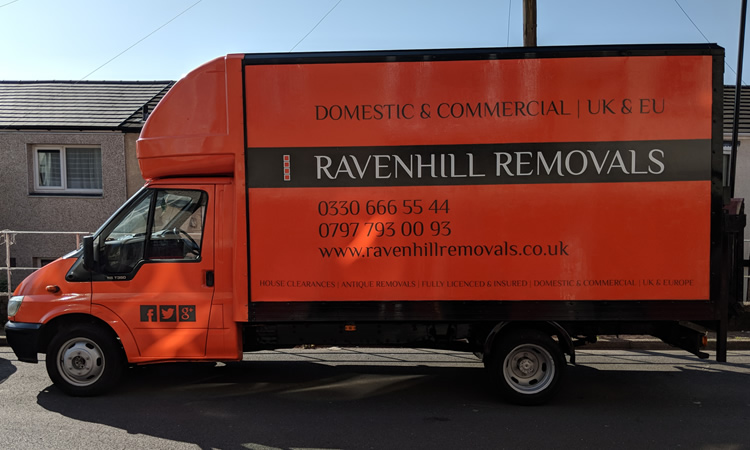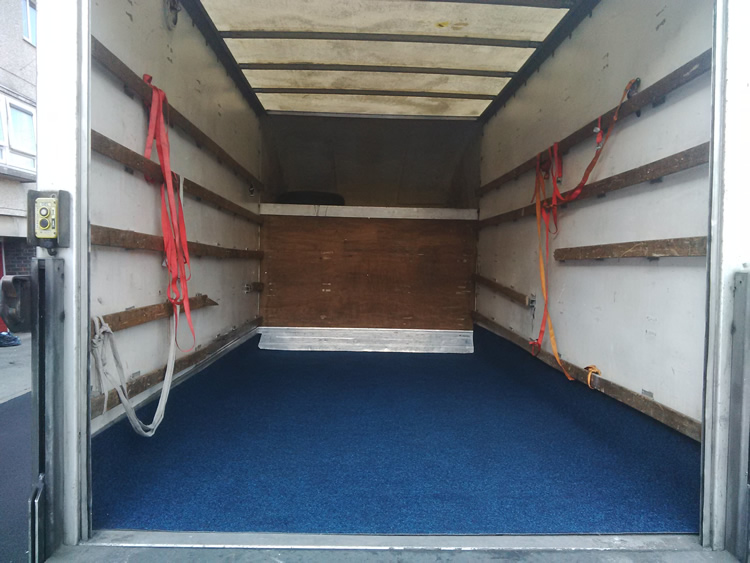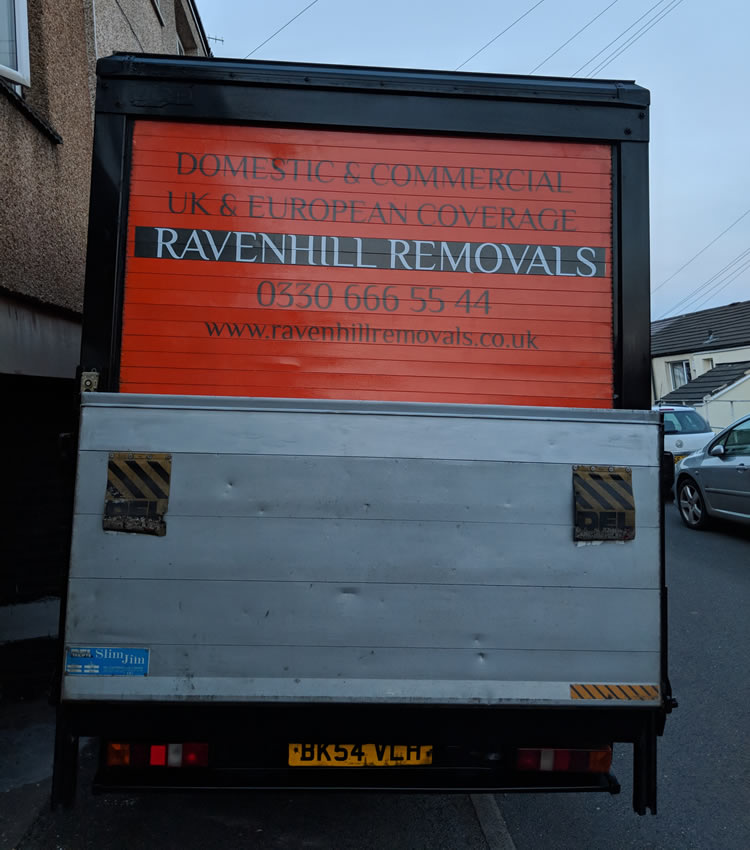 ExLWB Mercedes Sprinter Dimensions
Total Length - 7 Metres (30ft)
Total Height - 2.8 Metres (9.2ft)
Total Width - 2.5 Metres (8.2ft)(2 Metres (6.5ft) with Mirrors folded)
Load Length - 4.3 Metres (14.1ft)
Load Width - 1.8 Metres (5.9ft)(1.4 Metres (4.6ft) between wheel arches)
Interior Height - 1.9 Metres (6.2ft)
Load Volume - 14 Metre Cubed (45.9 cubic feet)
Load Area - 7.7 Metre Squared (25.2 cubic feet)
Weight - 3.5 Tonne (2335 with Payload of 1165)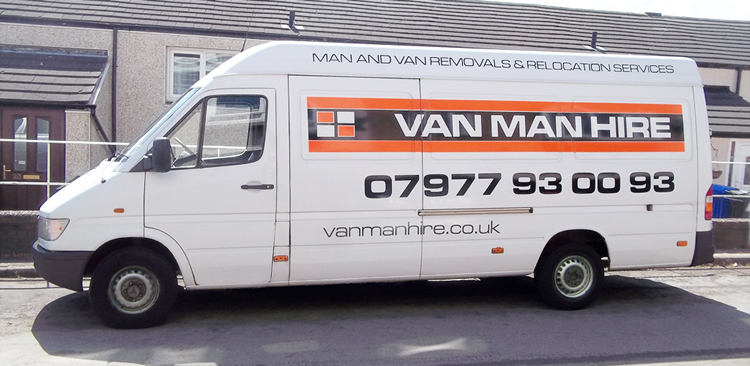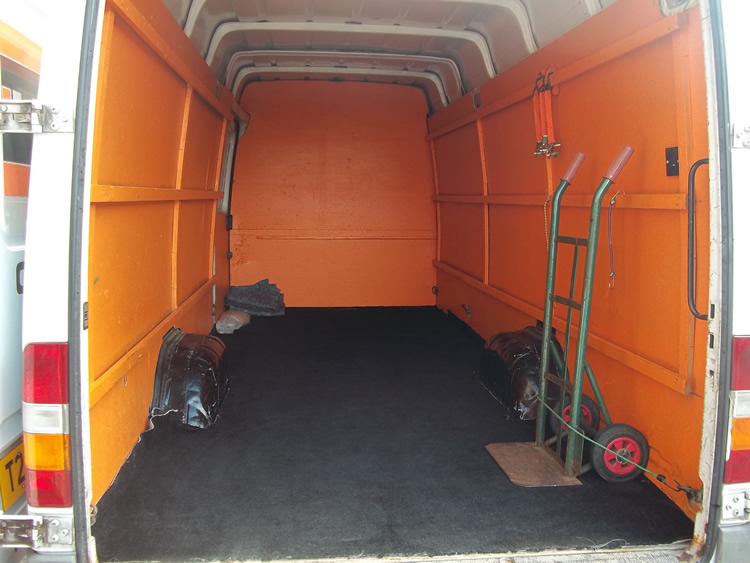 Dimensions if both vans used together
Load Volume - 32.5 Metre Cubed (107 Cubic ft)
Weight - Approximately 2.5 tonne