Dismantling Flat Pack Furniture
Often we turn up on jobs to find we are greeted with a nice double wardrobe that just won't fit down the stairs! Most of these items are the flat packed variety from places such as Ikea and Argos.
Some customers have told us they have dismantled the furniture ready for us to take away when we get there and we turn up and it has only been half dismantled!. This is not good at all because the side pieces that stick out at angles from one another will break as soon as you try and carry them. Not only that, it means stacking them in the van is impossible. (Well, not impossible but takes up a lot more room that it should!)
When taking down your flat pack furniture, make sure every piece is taken down. Each individual side panel, door, shelf and so on and you MUST remove every fixing. Make sure there are no nails sticking out the back of the support panel, no screws or fittings left in side panels etc. If you leave these in we can't stack them in the van without them scratching and damaging each other, plus, the fixings are likely to bend in transit and the MDF they are secured into will just break away. Make sure all fixings are taken out and placed safely in a bag and stored securely.
Even if your items look like they will fit downstairs and around corners without being dismantled sometimes it is better to take them down anyway if they look like they may buckle and break during transit. But most definitely, if it is a triple wardrobe, this will need to be dismantled with no exception!
If you're unsure of how to rebuild your flat pack furniture (and you don't want to pay us to put it up for you!), then we recommend taking several pictures whilst you are dismantling it for your future reference (or indeed looking at the instruction leaflet which I'm sure you saved! :))
Examples of bad practice!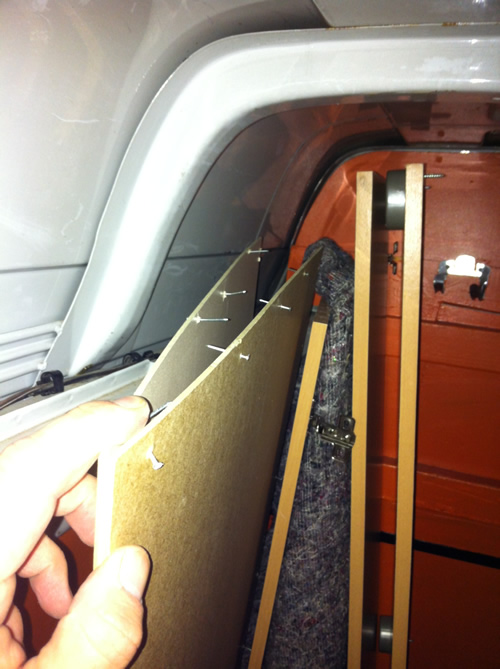 Nails left in the back support panel. Please take them out.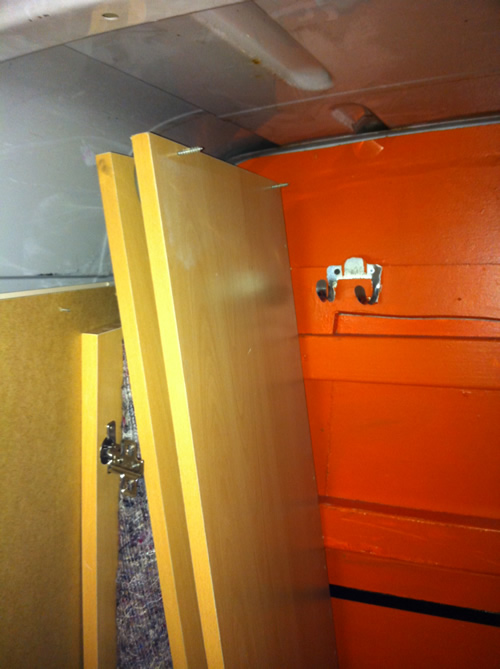 Screws left in side panels. These need removing first.