VAN MAN HIRE'S GOOGLE PLUS REVIEWS
Google has been tinkering again and the 'write us a Google review' procedure that worked vey well for a long time now no longer works! Follow the simple steps below in order to write us a review on our Google Plus page...
Follow these steps to write review:
Sign into your Google Plus account OR create a Plus page if you don't have one already
Type in Van Man Hire to pull up our page; do this at www.google.co.uk if you're on a desktop or in the Google Maps app if you're on mobile.
Find the 'Write a review' button and write your review.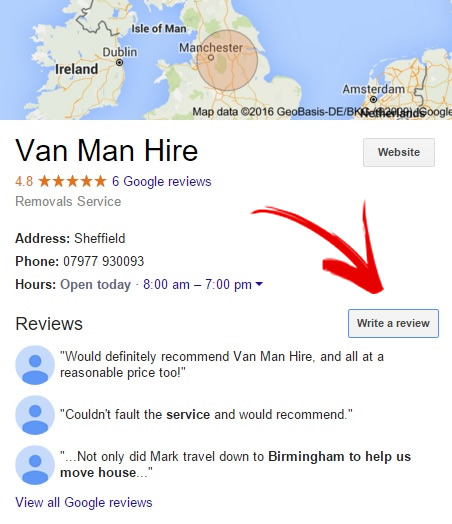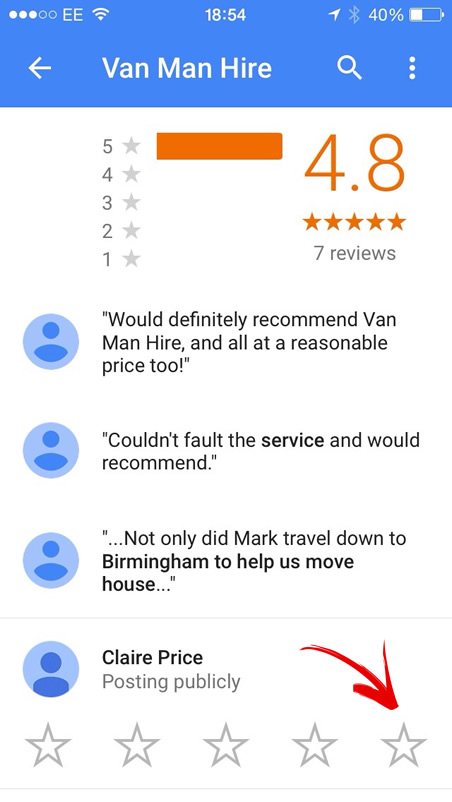 And there you have it, easy as that!